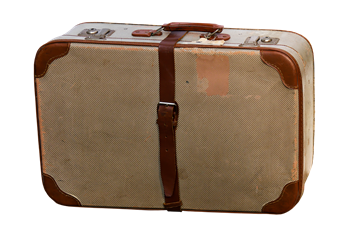 Are you worried about bringing bed bugs back to your home after returning from a trip abroad?
Increasing numbers of bedbugs throughout the world have been blamed on a number of things from more frequent travel to ineffective pesticides. Whatever the reason you need to take care when travelling away from home.
Bedbugs are easily spread on luggage and clothing whilst travelling. Hotels rooms, luggage storage areas, aircraft holds, airport handling areas, trains, coaches and taxis are all areas where bed bugs can crawl onto and into your luggage. Once you arrive home the bedbugs are free to infest your property and multiply.
As a result of requests from customers we have introduced a luggage treatment service for the West Midlands. This service was only previously available for the London area.
What will we do ?
We will meet you at the airport/ Railway Station/ Coach Terminal and collect your luggage from you.
We will then take it to our secure treatment facility and treat the luggage & contents using our chemical free process.
We will then deliver it back to your address.
You can also drop off your luggage directly to us and we will return it to you after treatment.
Your treated luggage will be returned to you within 24 hrs from collection.
As you would expect your luggage is completely secure and all our technicians are CRB Police checked for your peace of mind. We are fully insured and will treat your luggage and contents with great care.
Call us on 0121 364 7000 for a no obligation quote or use our contact form.