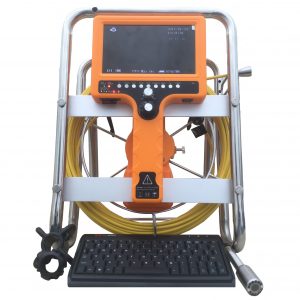 So many of our customers rodent problems are related to drainage issues. Drains can be almost like a motorway network for rats and mice.
Because it is hidden away it can be difficult to diagnose accurately and previously we have had no means of determining what is occurring underground.
We have now invested in a state of the art CCTV allowing us to carry out a drain survey and record video footage to show you our findings.
The self levelling camera with a 120 degree view and LED lighting provides a HD view of your drains and lets us know what is happening down there.
A lot of drain issues occur when extensions are added to buildings. New drains are added and the original pipework, which may now be redundant, is not capped adequately. Sometimes it can take many years after the building works before rodents find a way into your property but if there is a weakness they will find it.
Repairing drains is a specialist job and something we cannot do but if issues are found we can sometimes resolve them by installing one way valves which prevent rodents from entering the pipes. The costs involved in this are much lower than drain repairs but not always a suitable alternative.
For more information on drain issues or rodent problems call us on 0121 364 7000